Mueller's Cedar
Milling
2018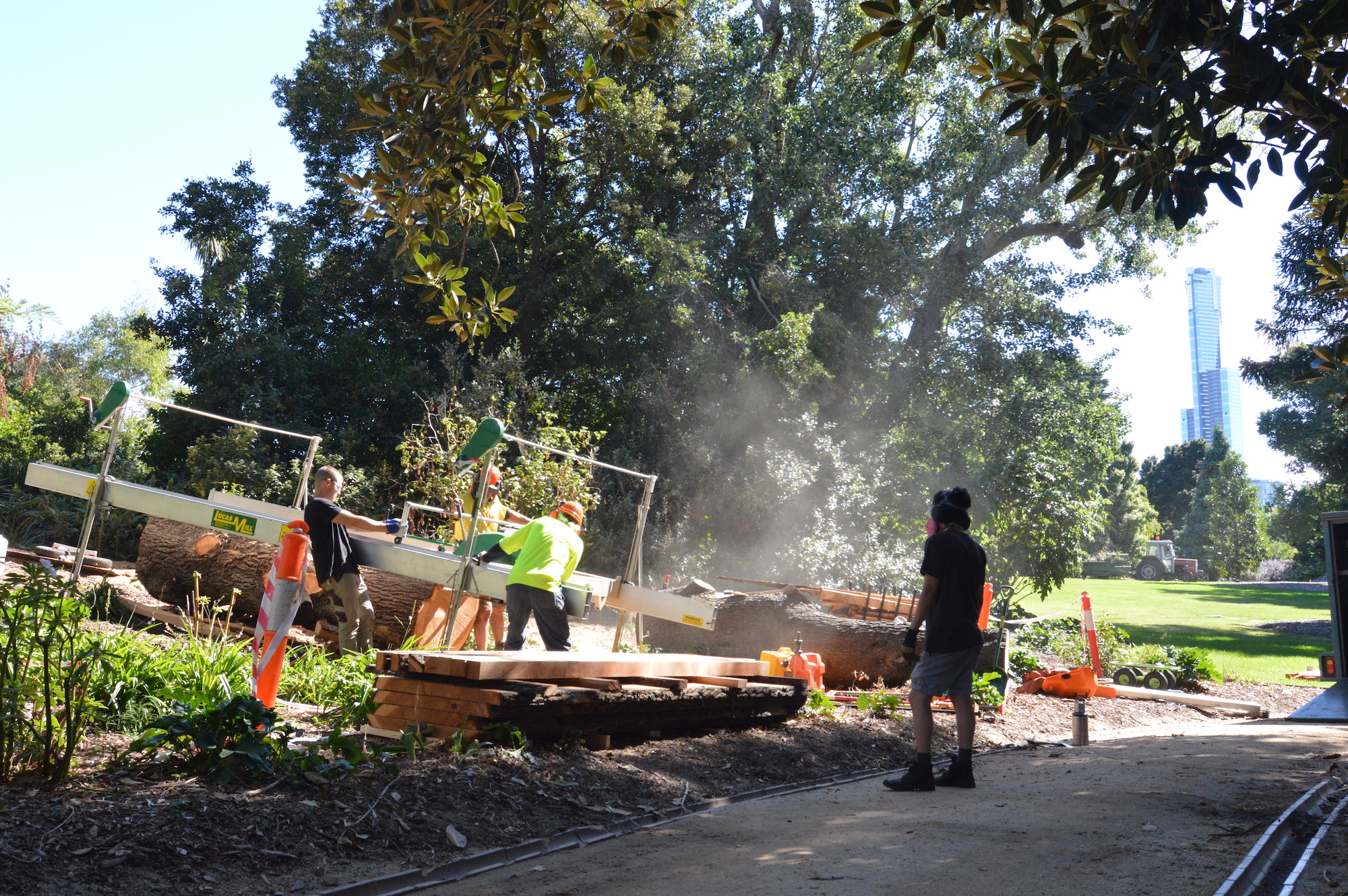 Government House got in touch with the Victorian Woodworkers Association when a Himalayan cedar fell over during a storm. Instead of disposing of the tree, the client was hoping to have the timber milled and used for making furniture.

I counted 148 growth rings in total, meaning the cedar was originally planted around 1870. The tree was most likely planted by Ferdinand von Mueller, the first director of the Royal Botanic Gardens between 1857 - 1873.

I was given the rare opportunity to manage the project by overseeing the milling, transport, and drying of this historic tree for the Governor of Victoria.