Jisu Hair
Design, Fabrication
2018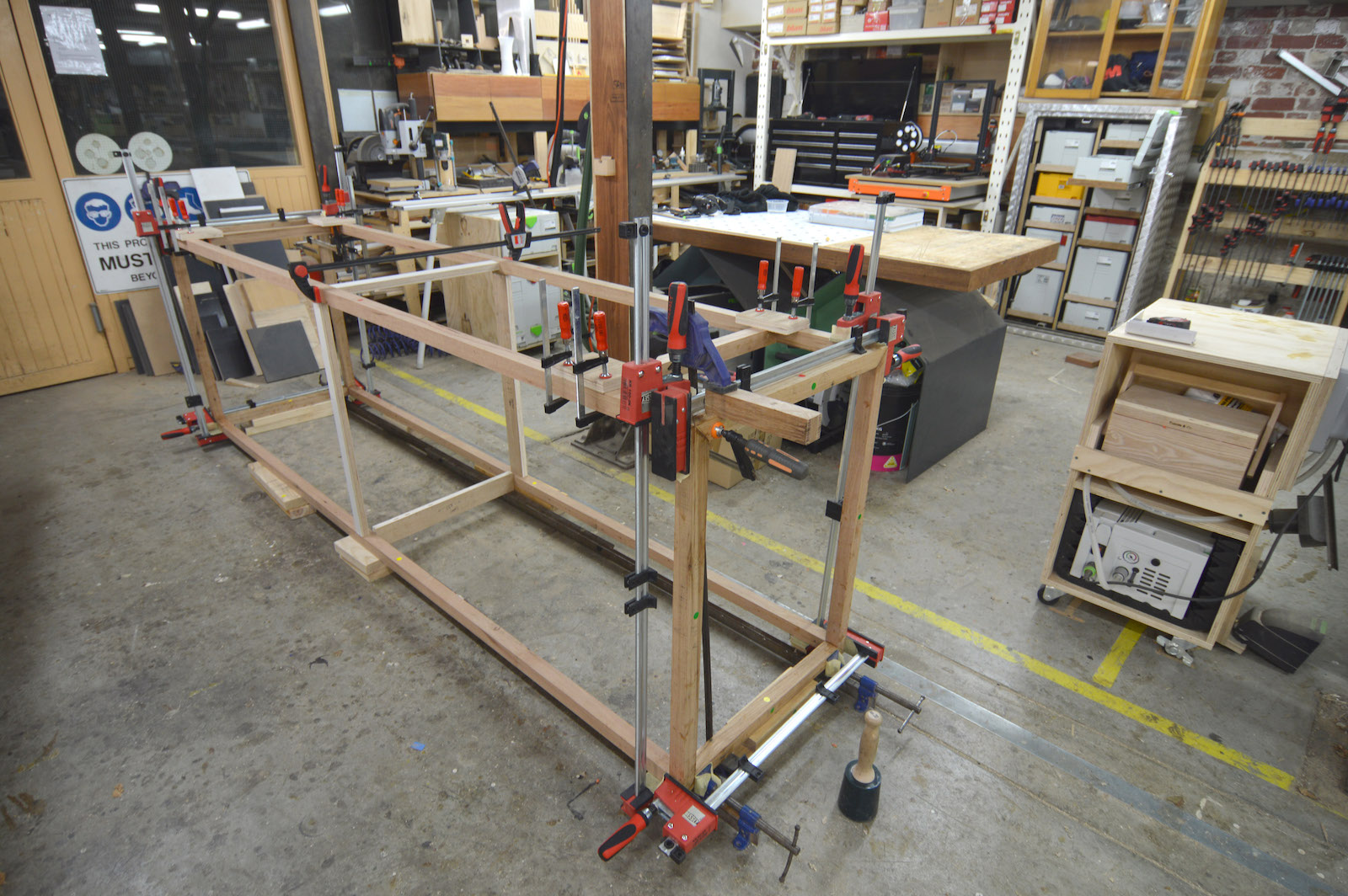 Shop additions for Jisu Hair at 115 Lonsdale street, Melbourne.

Tall mirrors, wall mounted shelves and a pair of counters were retrofitted to the existing space.

The pair of counters feature tiled faces and timber frames with three-way mitres with integral mortise and tenon joints.

The glue-up process for the timber frames were quite a challenge as every joint had to simultaneously pull towards each other.