Crafted Bathroom
Design, Fabrication
2020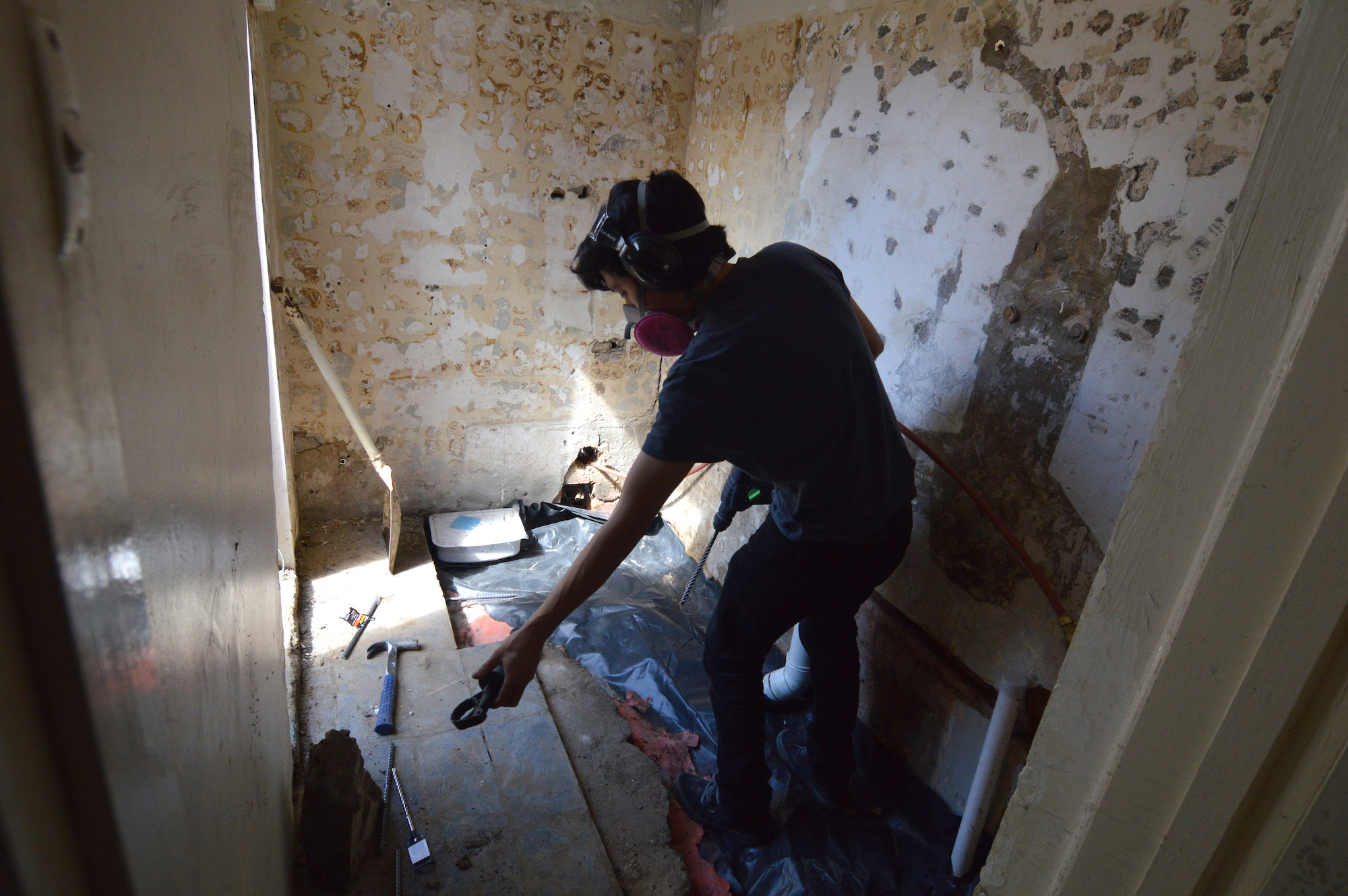 A bathroom renovation contained within an existing footprint of just 2.6 square metres.

The original bathroom was cramped and had a couple of quirks: a bathtub that partially covered the entry and a door that opened out to a courtyard in lieu of a window.

The exterior door was removed, a high window was added, and the layout was improved for a more efficient use of the limited space.

The main wall contains many space-saving features: a concealed cistern, storage with push-to-open doors, a mirror with integrated shelf, and a cantilevered hand basin.

In the evening the space is lit from above with light streaming down between the ceiling battens.