Candied Counters
Design, Fabrication
2021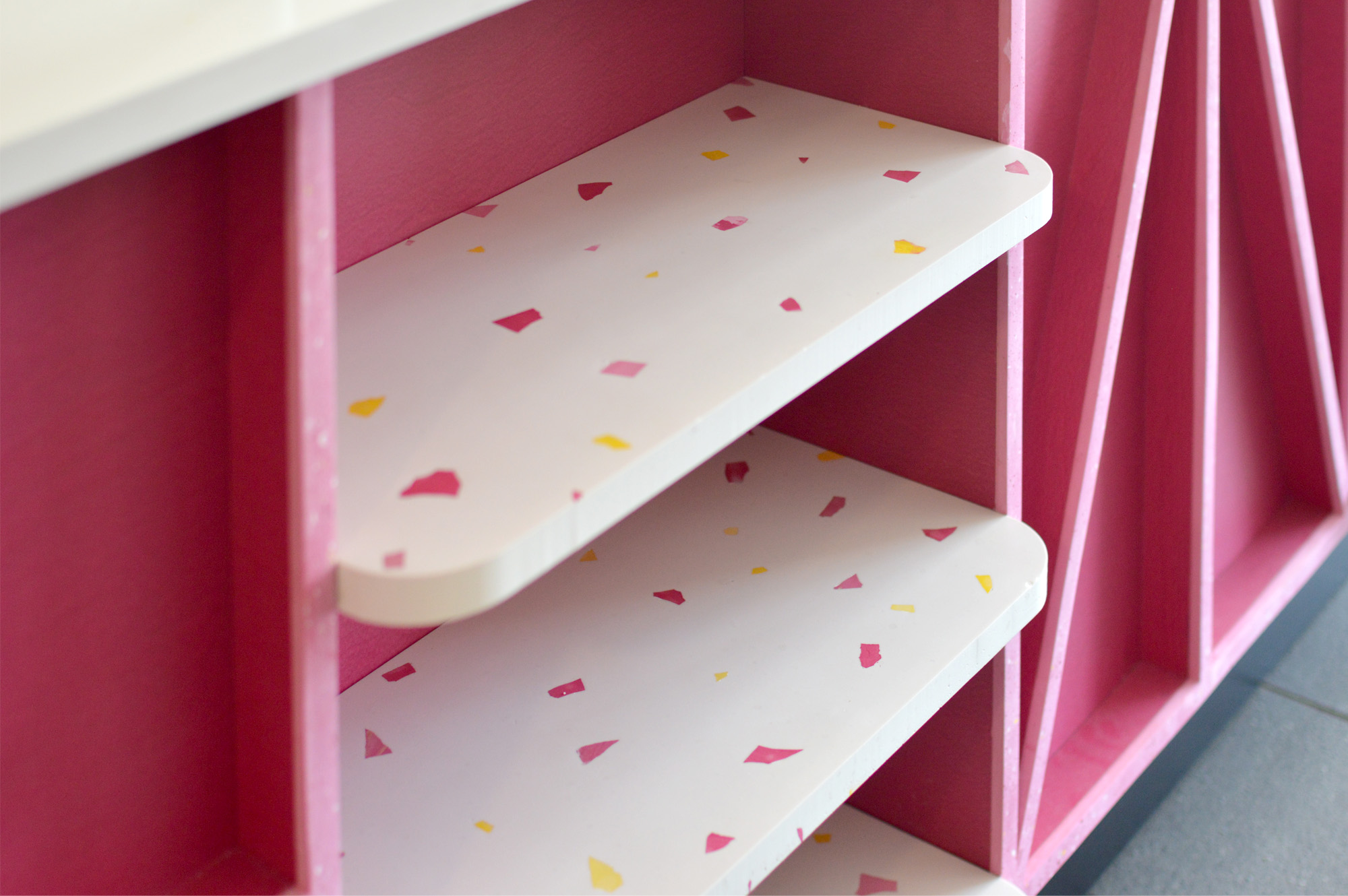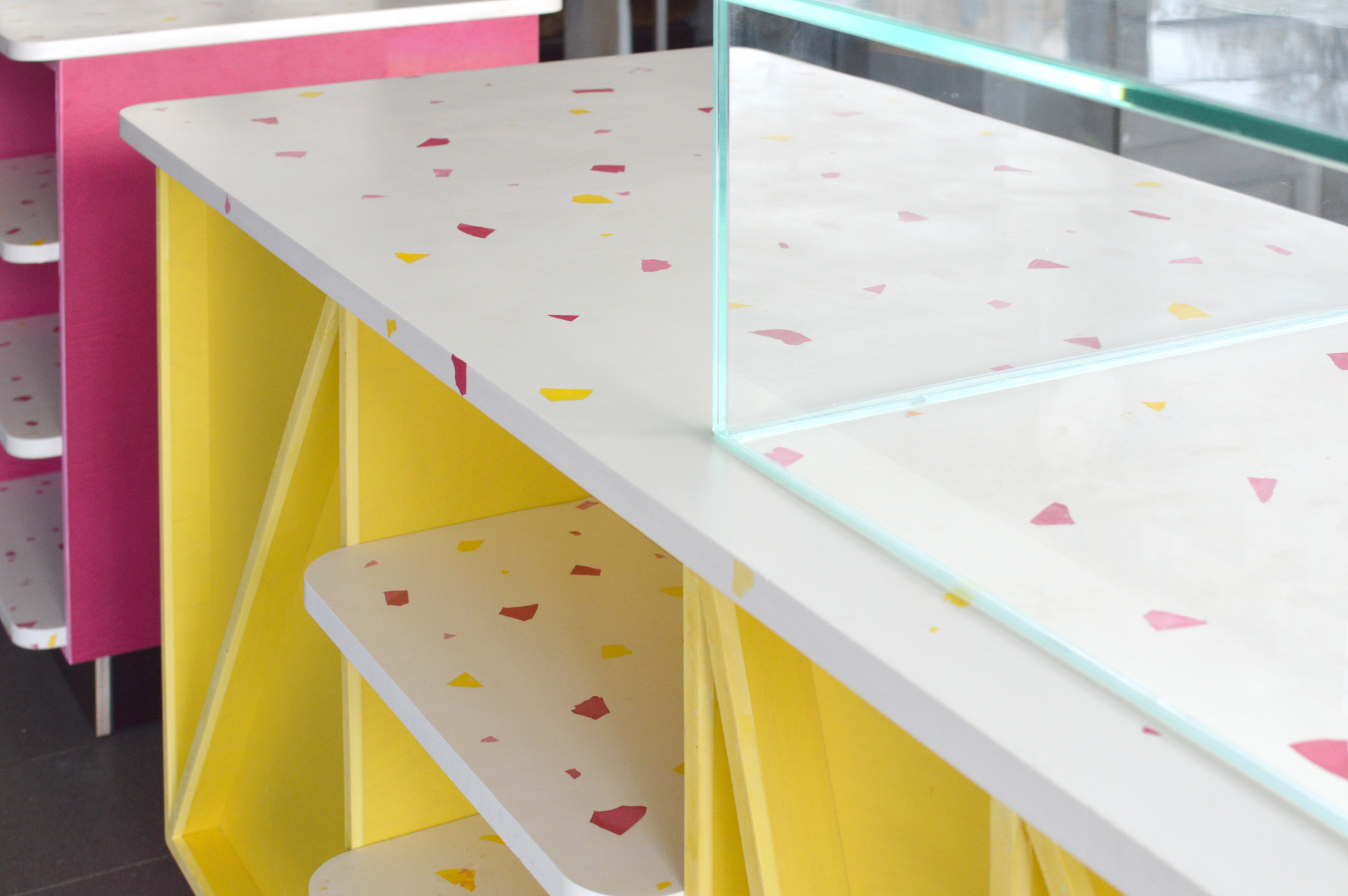 The design and fabrication of a pair of counters for Candied Bakery in Spotswood.
The goal for the countertops was for a
nougat
aesthetic by using Jesmonite - an acrylic gypsum composite that was cast with coloured chips.
The manufacturing process was
baking themed
(videos on
YouTube
) with the client's old mixer used for the mixing process in combination with baking accessories such as non-stick silicone surfaces, kitchen scales, spatulas and measuring cups.
The counter front designs were derived from the bakery's logo itself which consists of bold angles and curves. I kept the angles on vertical surfaces whilst the curves were represented with rounded corners on horizontal surfaces.
Collaboration with Stavrias Architects