Broken Bench
Design, Fabrication
2017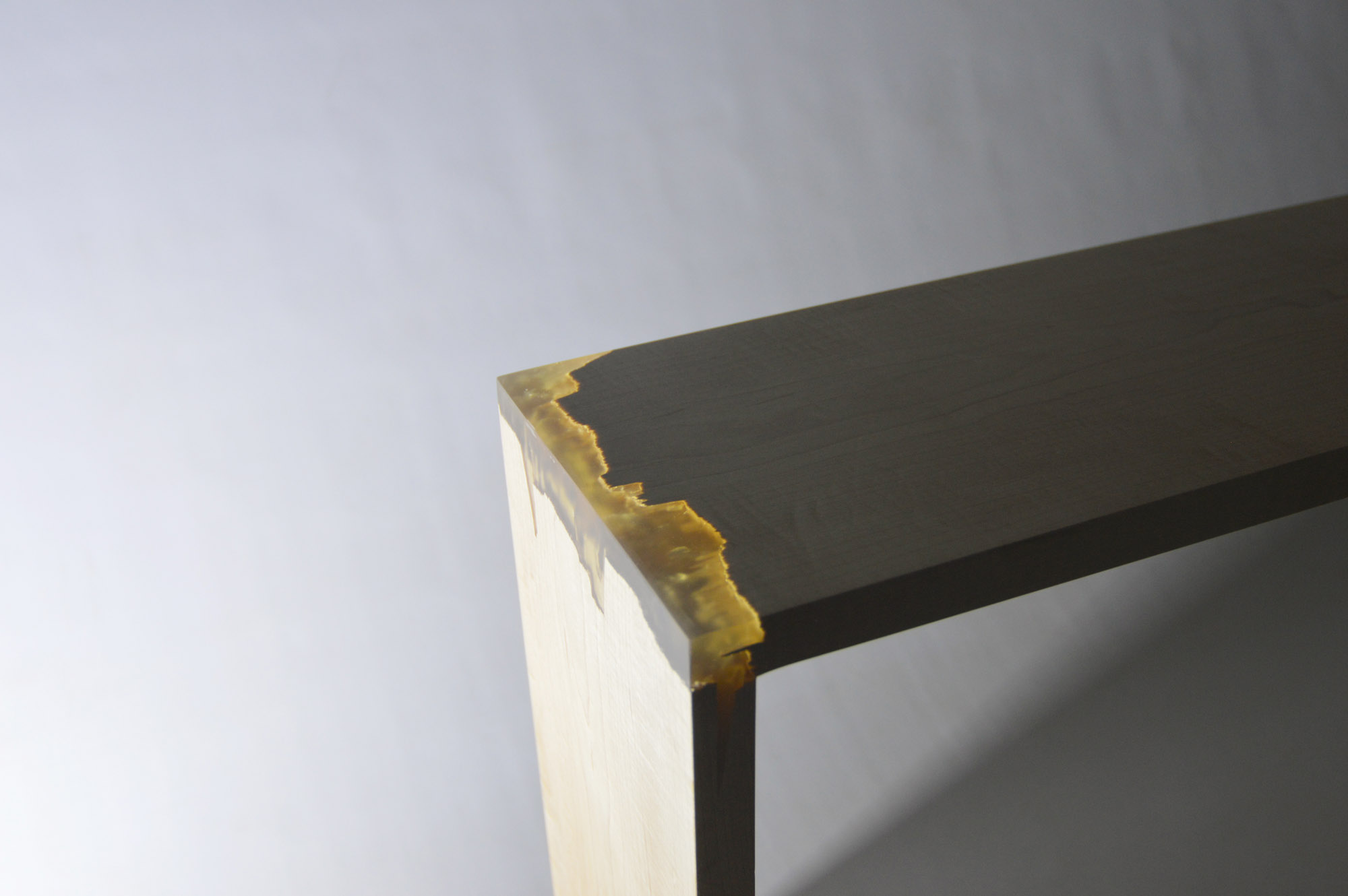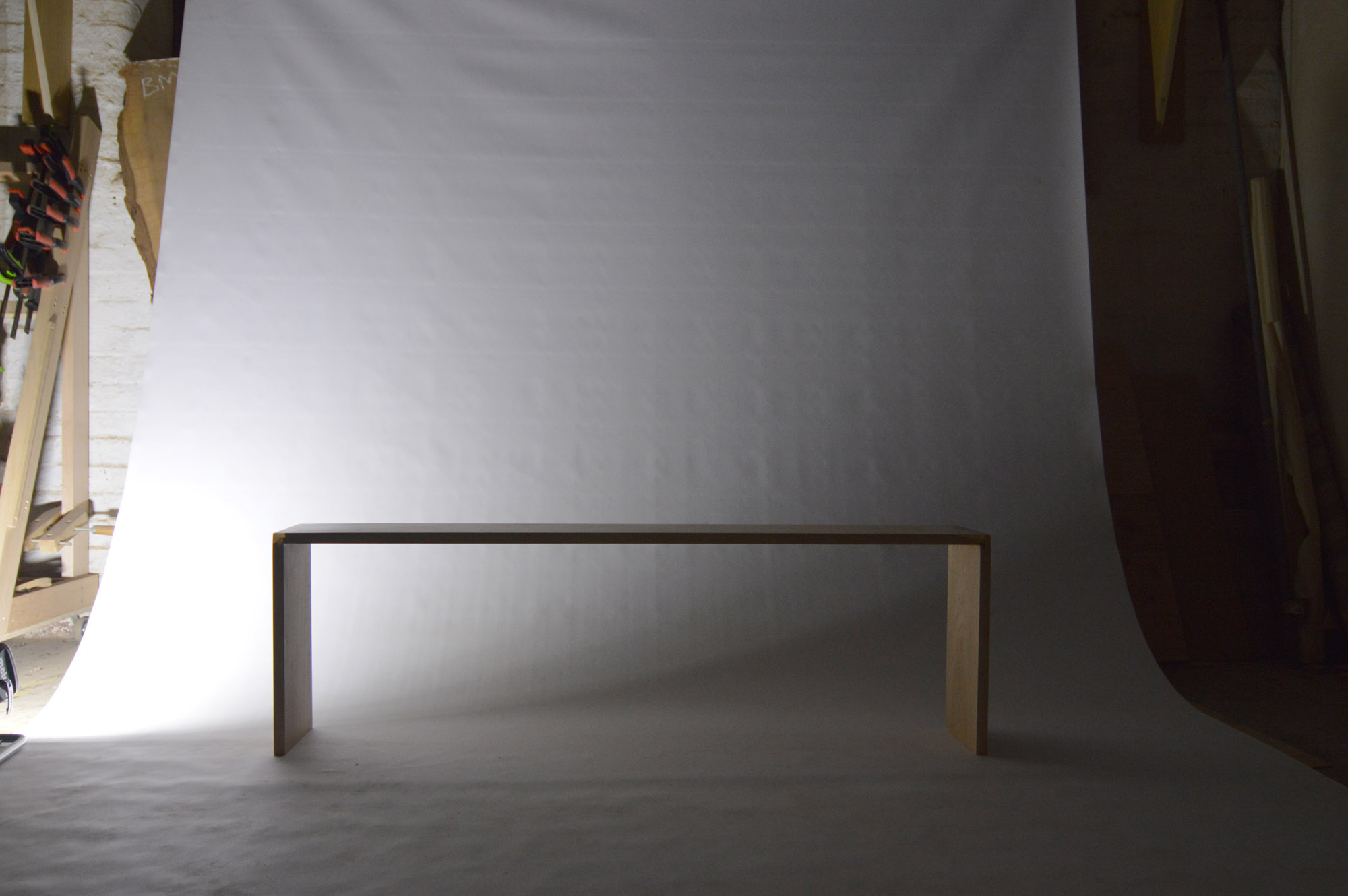 An experiment in what I like to call break and fix woodworking.

I spent two months breaking pieces of wood with a lever jig and repairing the joints with resin; eventually perfecting the technique.

For this work I challenged myself to create a furniture piece from the least amount of breaks.

The outcome is a minimalist bench made from two breaks.