designer / maker of
interiors,
light,
furniture.
Crafted Bathroom
Design, Fabrication
2020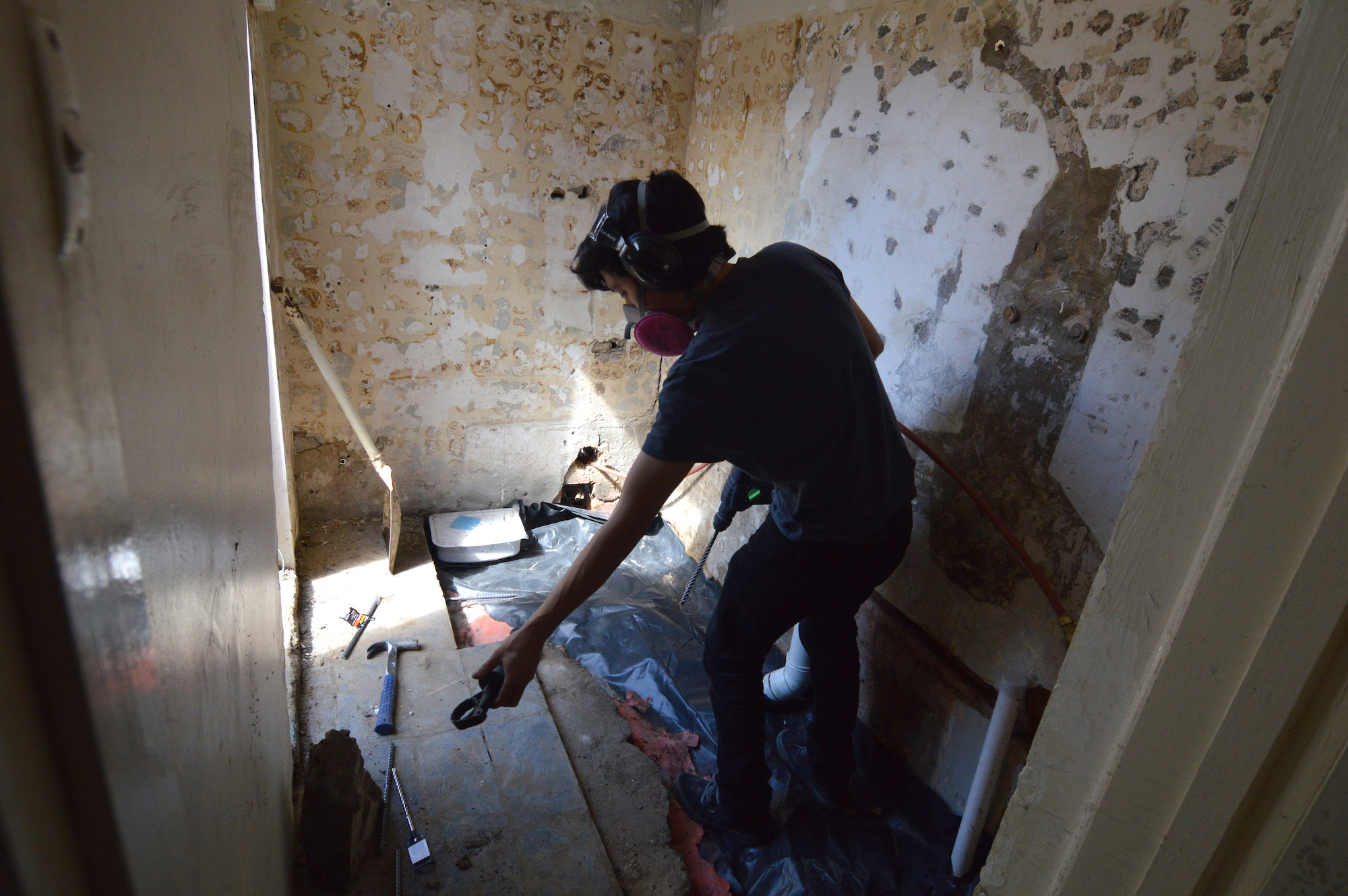 A bathroom renovation contained within an existing footprint of just 2.6 square metres.

The original bathroom was cramped and had a couple of quirks: a bathtub that partially covered the entry and a door that opened out to a courtyard in lieu of a window.

The exterior door was removed, a high window was added, and the layout was improved for a more efficient use of the limited space.

The main wall contains many space-saving features: a concealed cistern, storage with push-to-open doors, a mirror with integrated shelf, and a cantilevered hand basin.

In the evening the space is lit from above with light streaming down between the ceiling battens.
Kuroi Shaker
Design, Fabrication
2020

My take on the Shaker style in the form of a kitchen.

The Shaker furniture style stood for simplicity, practicality, and honesty of materials - an aesthetic and approach that I can relate to with my Japanese background.

Located within a 1890's Victorian cottage in Carlton, this kitchen is very functional despite its modest proportions.

Offcuts and leftover materials from my previous projects are featured extensively throughout: American ash & marble counter tops, black forescolor panelling for vertical surfaces, and mismatched plywood for the cabinets.


Arch Light
Design, Fabrication
2020

A hanging light fixture for a hallway.

The profile of the faceted timber reflector is a direct reference to an existing archway located in the space.

A motion sensor detects movement and the light fades in when approached between 4pm - 4am.
Game Controller
Design, Fabrication
2020

Bar SK was a concept bar on Smith street in Fitzroy where the owners combined their passion for local craft beers with homemade video games.

Every couple of weeks new games were developed along with original game controller hardware which allowed patrons to play the games in the bar.

My contribution was a 'refined' carbon copy of a DIY controller that one of the owners had built in 2019 for a modified version of a classic computer game entitled Brew Doom.

Collaboration with Bar SK