designer / maker of
architectural furniture
Candied Counters
Design, Fabrication
2021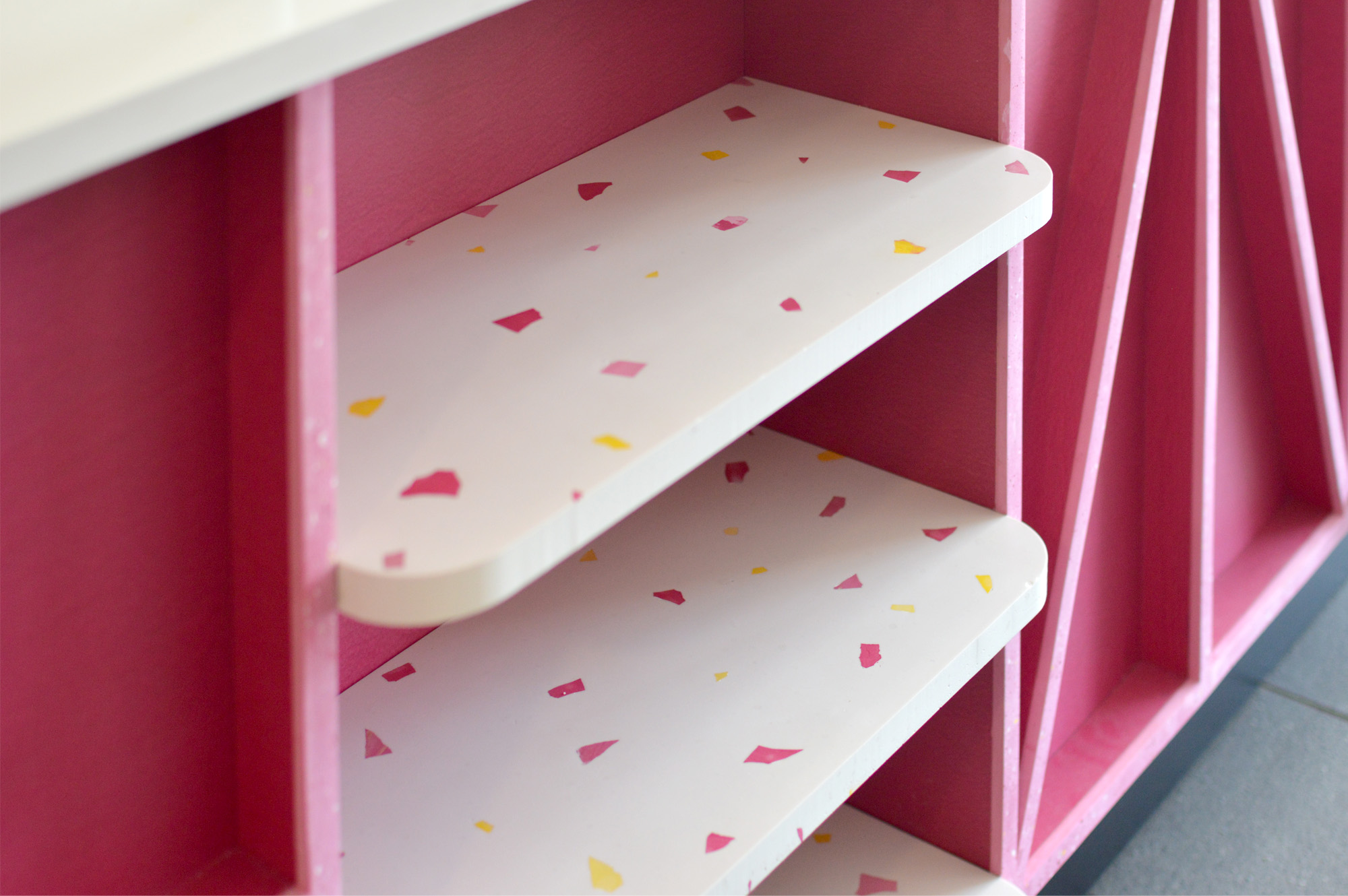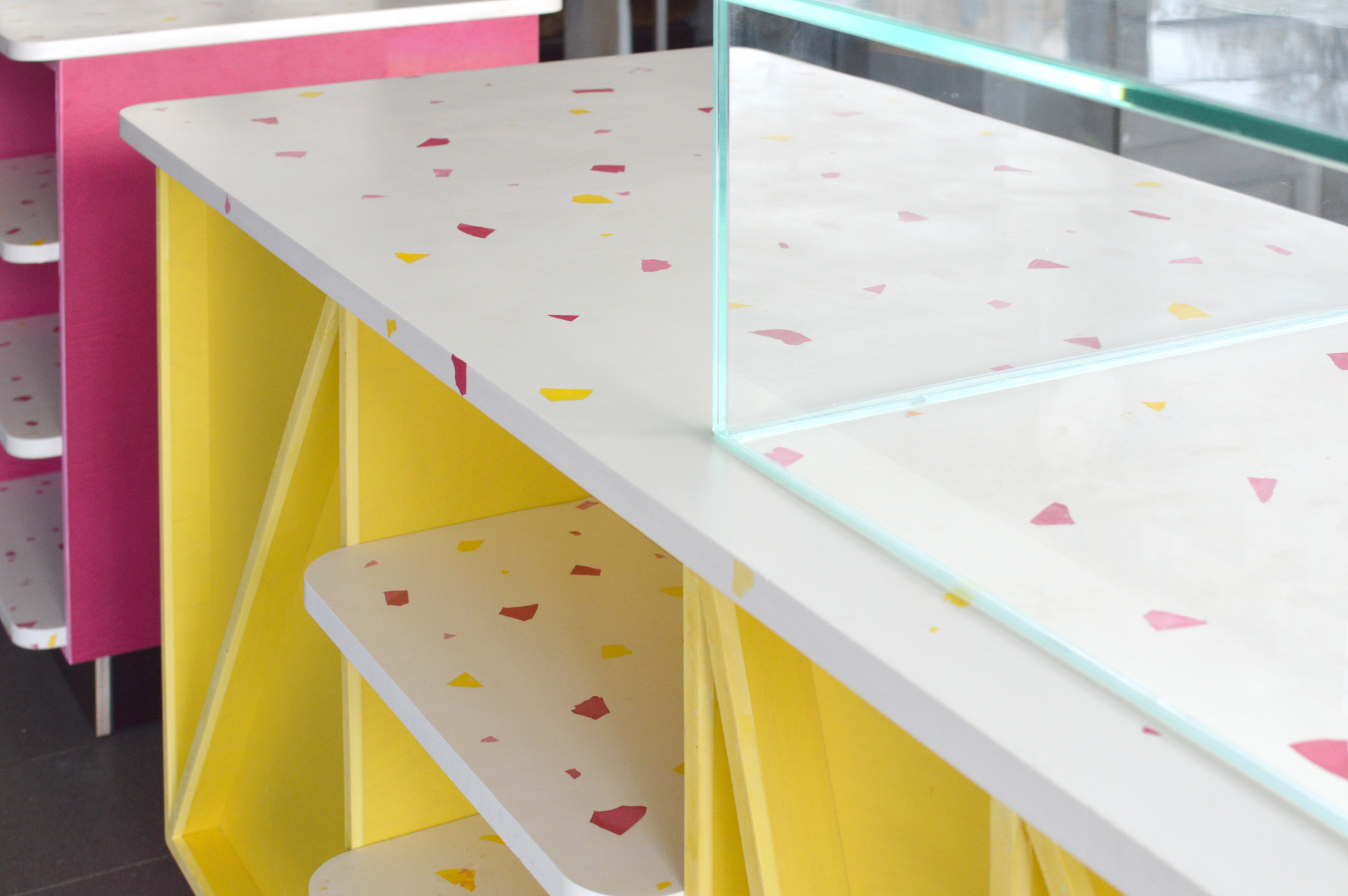 The design and fabrication of a pair of counters for Candied Bakery in Spotswood.
The goal for the countertops was for a
nougat
aesthetic by using Jesmonite - an acrylic gypsum composite that was cast with coloured chips.
The manufacturing process was
baking themed
(videos on
YouTube
) with the client's old mixer used for the mixing process in combination with baking accessories such as non-stick silicone surfaces, kitchen scales, spatulas and measuring cups.
The counter front designs were derived from the bakery's logo itself which consists of bold angles and curves. I kept the angles on vertical surfaces whilst the curves were represented with rounded corners on horizontal surfaces.
Collaboration with Stavrias Architects
Crafted Bathroom
Design, Fabrication
2020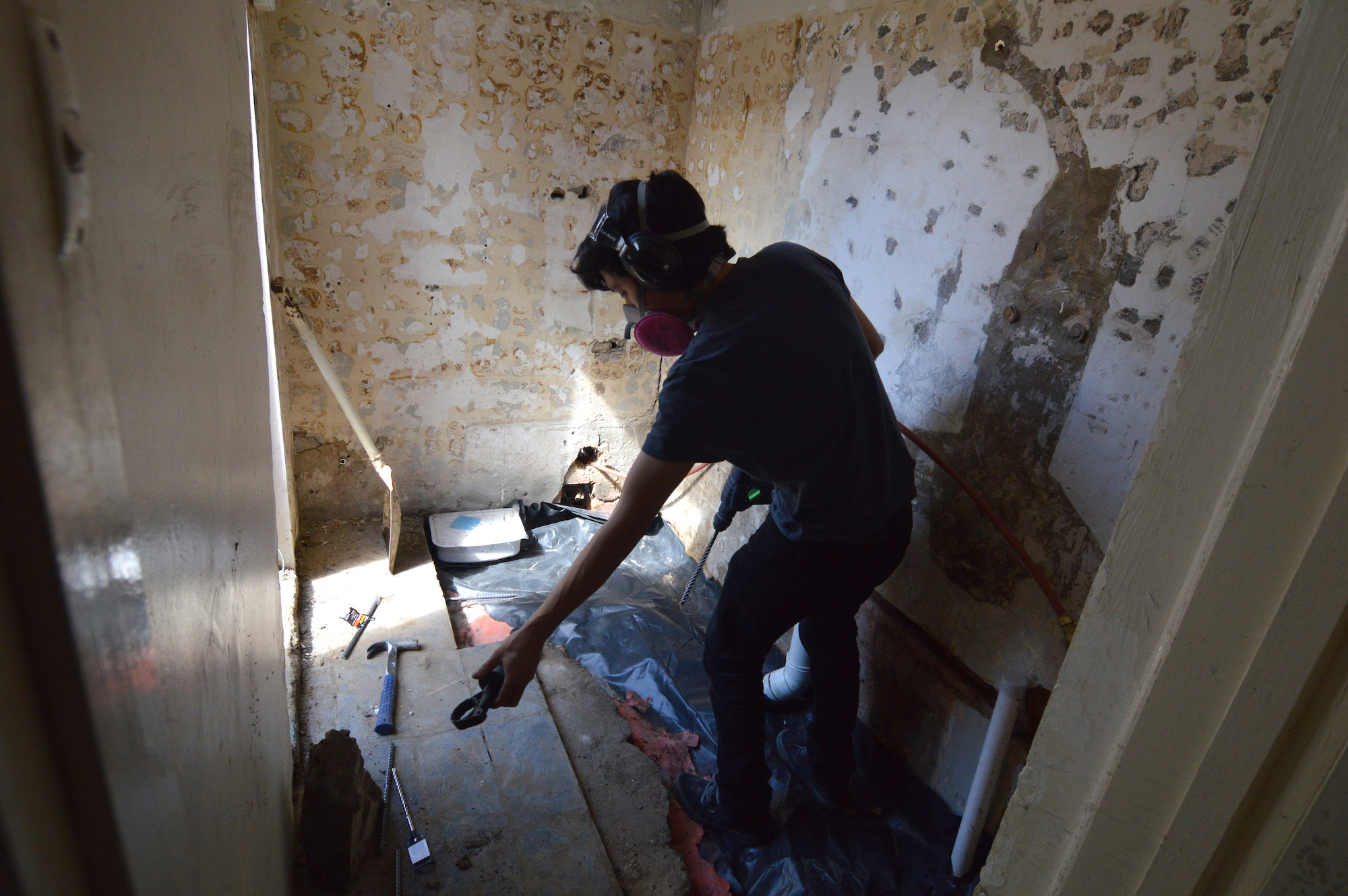 A bathroom renovation contained within an existing footprint of just 2.6 square metres.

The original bathroom was cramped and had a couple of quirks: a bathtub that partially covered the entry and a door that opened out to a courtyard in lieu of a window.

The exterior door was removed, a high window was added, and the layout was improved for a more efficient use of the limited space.

The main wall contains many space-saving features: a concealed cistern, storage with push-to-open doors, a mirror with integrated shelf, and a cantilevered hand basin.

In the evening the space is lit from above with light streaming down between the ceiling battens.
Kuroi Shaker
Design, Fabrication
2020

My take on the Shaker style in the form of a kitchen.

The Shaker furniture style stood for simplicity, practicality, and honesty of materials - an aesthetic and approach that I can relate to with my Japanese background.

Located within a 1890's Victorian cottage in Carlton, this kitchen is very functional despite its modest proportions.

Offcuts and leftover materials from my previous projects are featured extensively throughout: American ash & marble counter tops, black forescolor panelling for vertical surfaces, and mismatched plywood for the cabinets.


Arch Light
Design, Fabrication
2020

A hanging light fixture for a hallway.

The profile of the faceted timber reflector is a direct reference to an existing archway located in the space.

A motion sensor detects movement and the light fades in when approached between 4pm - 4am.