designer / maker of
interiors,
light,
furniture.
Four Pillars Gin
Design, Fabrication
2018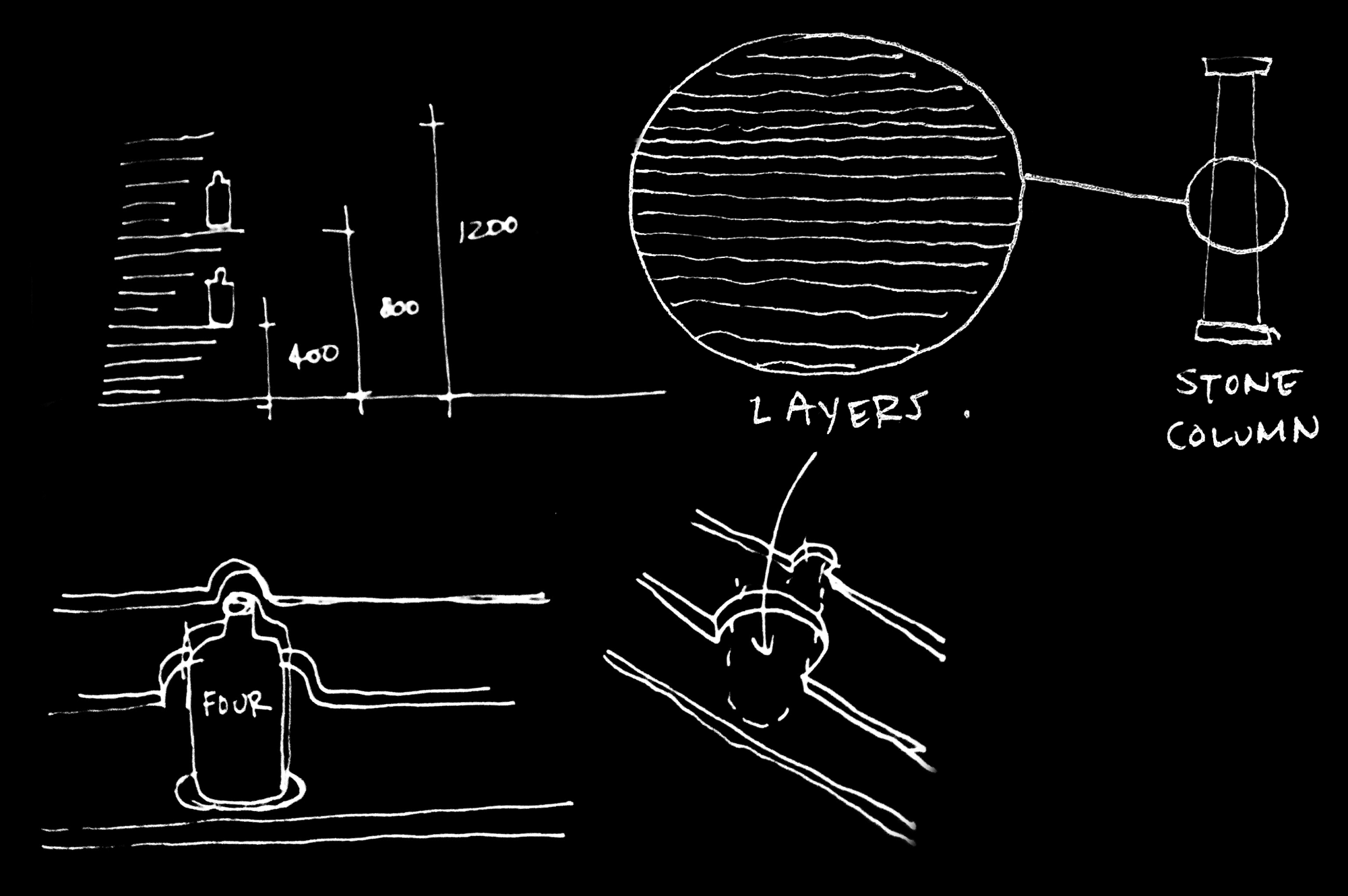 The design and fabrication of a display stand for Four Pillars Gin at Myer on Bourke street, Melbourne.

The design process began with a solid block of material that was iteratively manipulated through splitting in to layers, followed by carving out entry points, spaces, and joinery.

The slender copper pillars are the backbone for the entire structure and hold up the horizontal layers, reinforcing the Four Pillars brand.

Main photography by Makiko Ryujin
Ima Cafe Project
Design, Fabrication
2018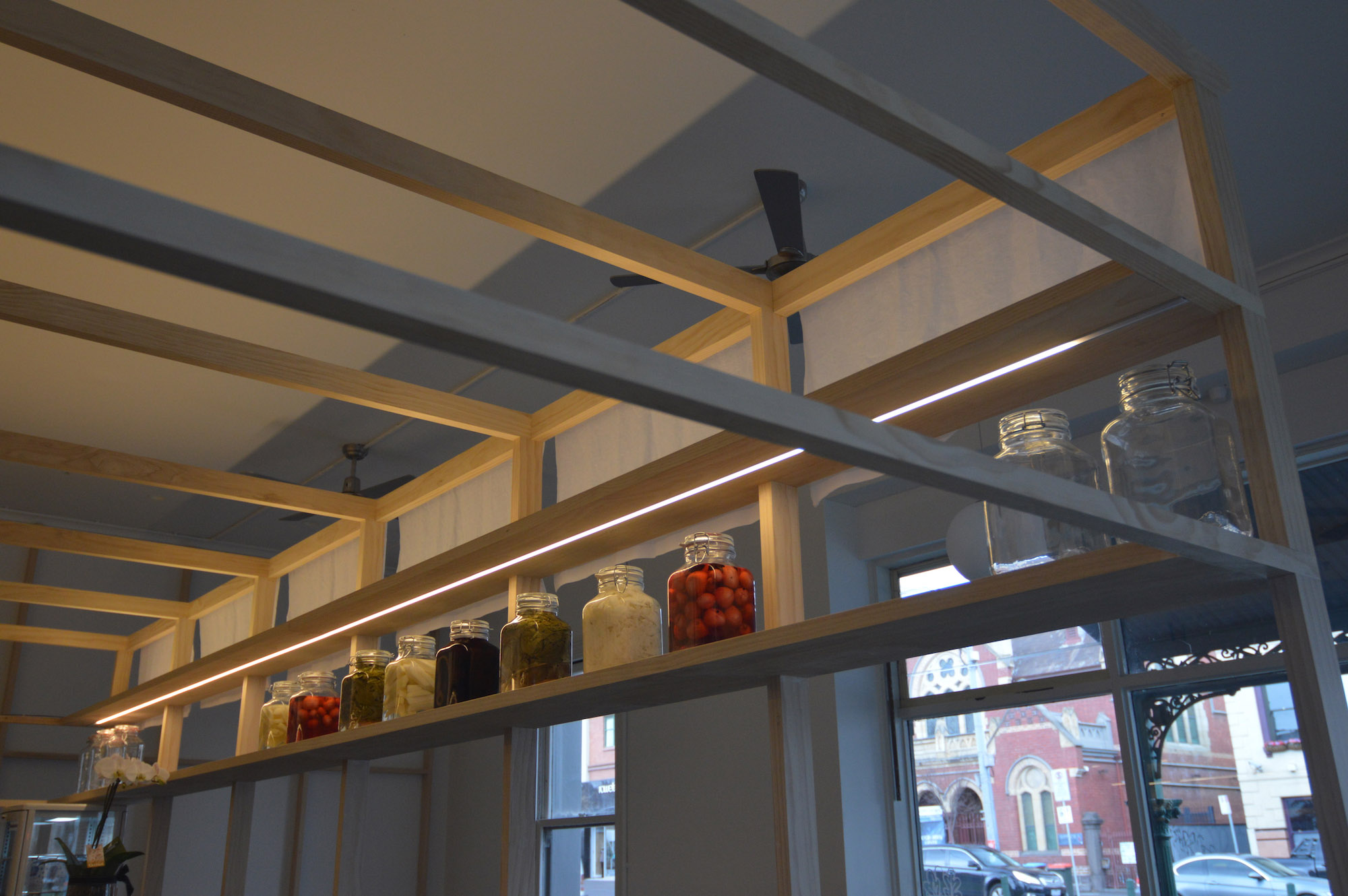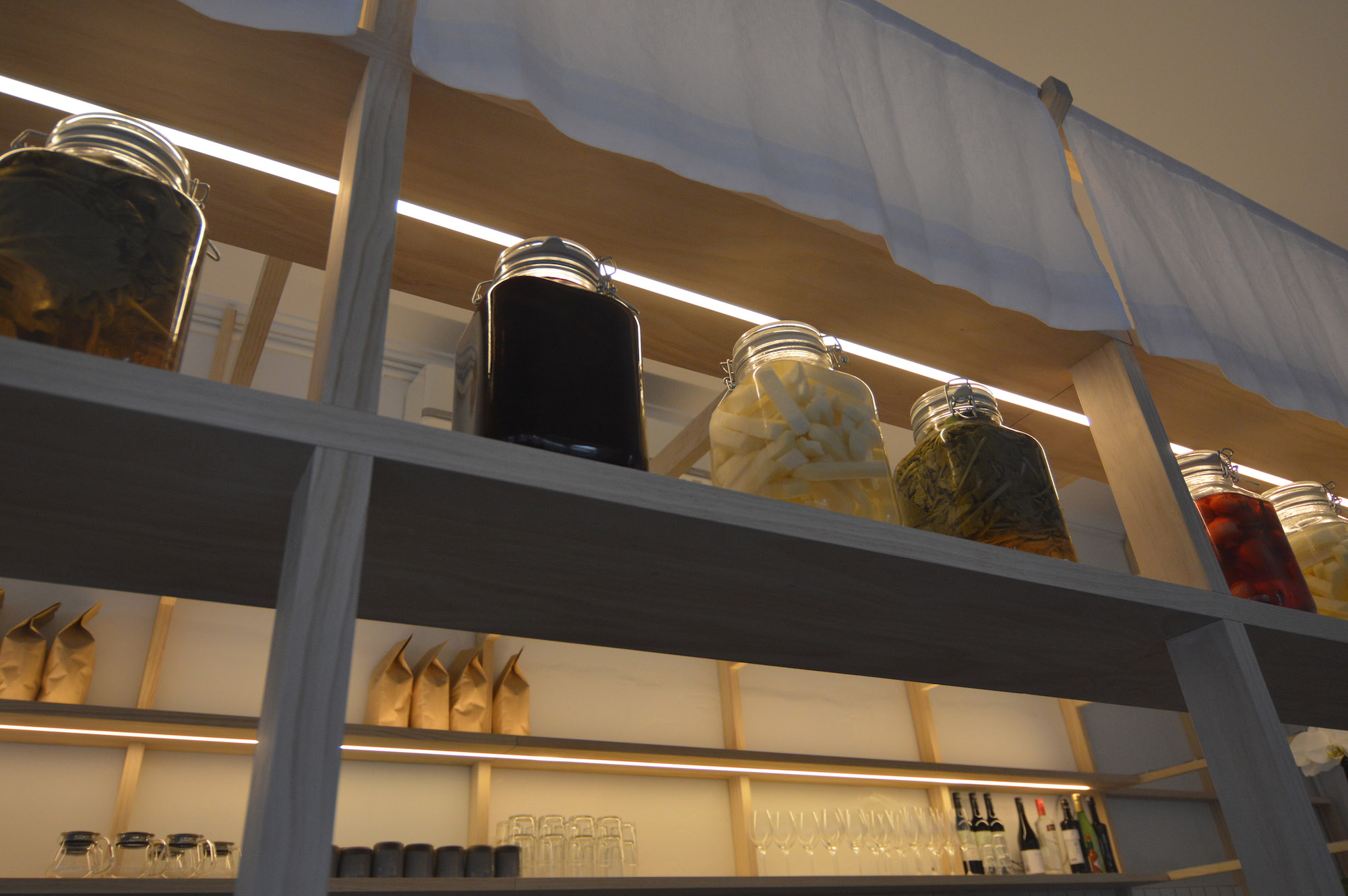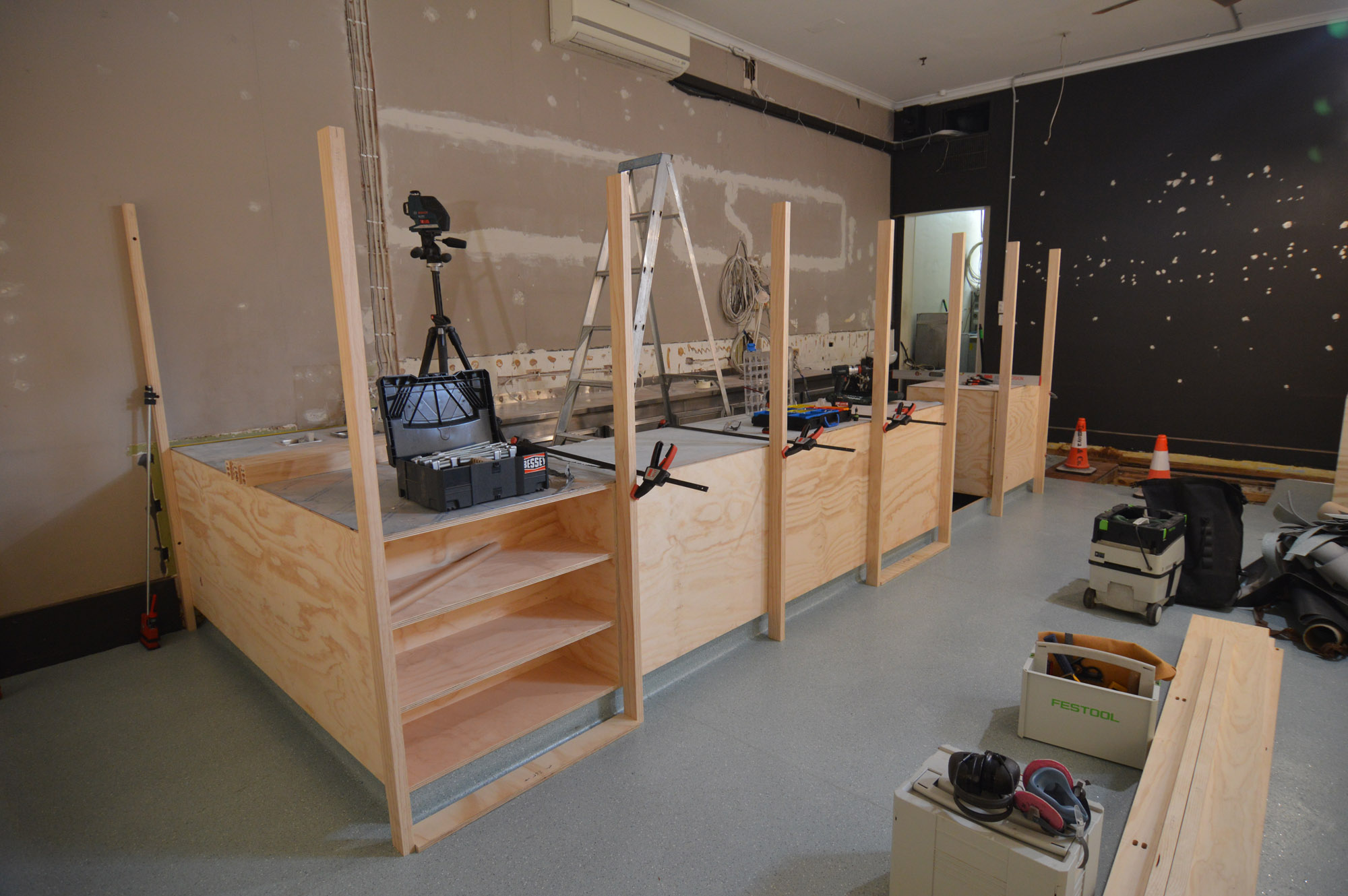 Shop fitout works for Ima Cafe Project at 169 Elgin street, Carlton.

My role included developing the design, fabrication, and the installation of the joinery and lighting.

The main feature is the timber structure, which references traditional Japanese joinery with no visible mechanical fasteners.

The top shelves contain recessed linear up and down lighting to illuminate the space whilst maintaining a neat aesthetic.

Design by Ako Miura Main photography by Albert Chandra

Jisu Hair
Design, Fabrication
2018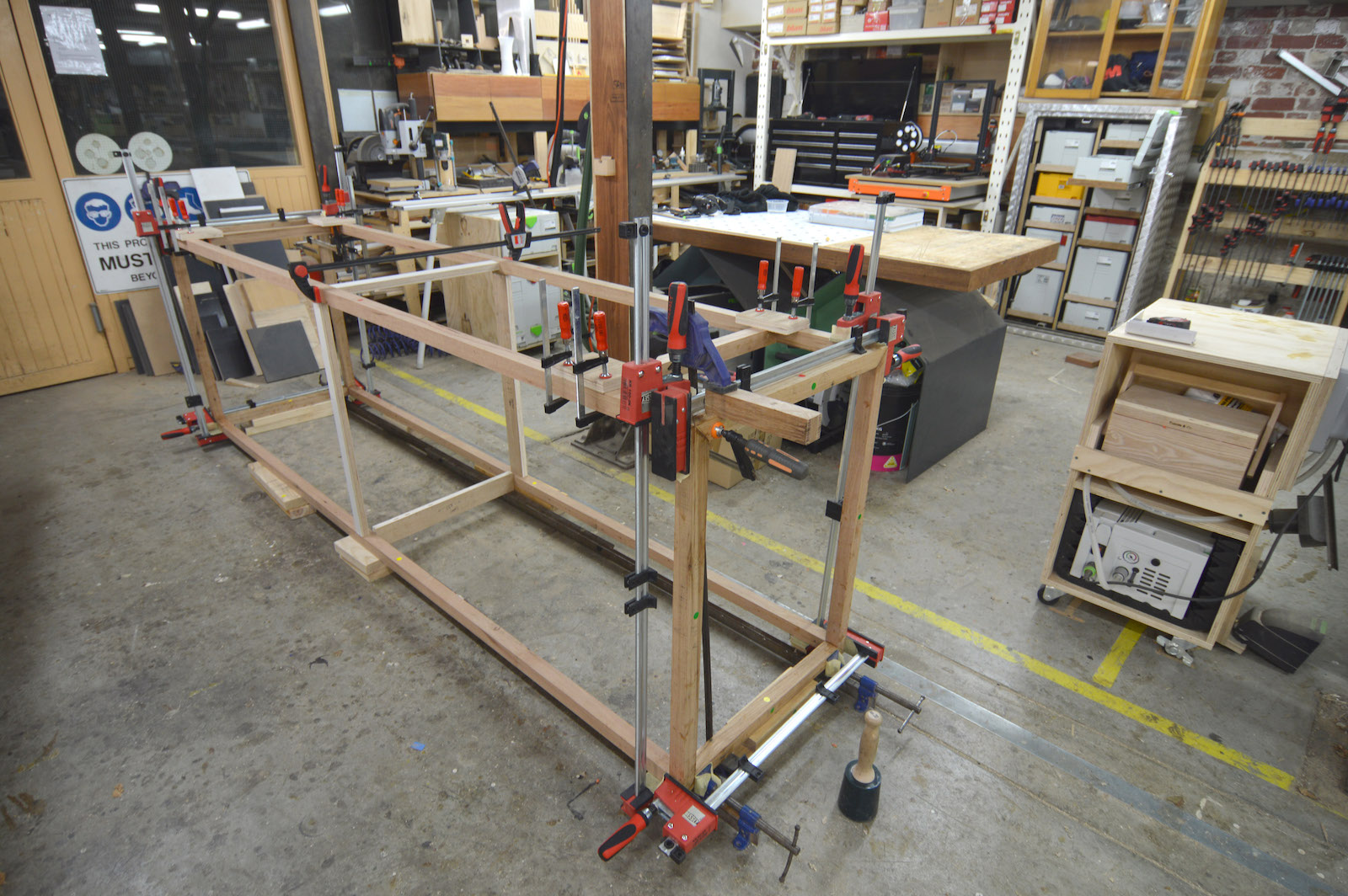 Shop additions for Jisu Hair at 115 Lonsdale street, Melbourne.

Tall mirrors, wall mounted shelves and a pair of counters were retrofitted to the existing space.

The pair of counters feature tiled faces and timber frames with three-way mitres with integral mortise and tenon joints.

The glue-up process for the timber frames were quite a challenge as every joint had to simultaneously pull towards each other.

Exquisite Palette
Design, Fabrication
2018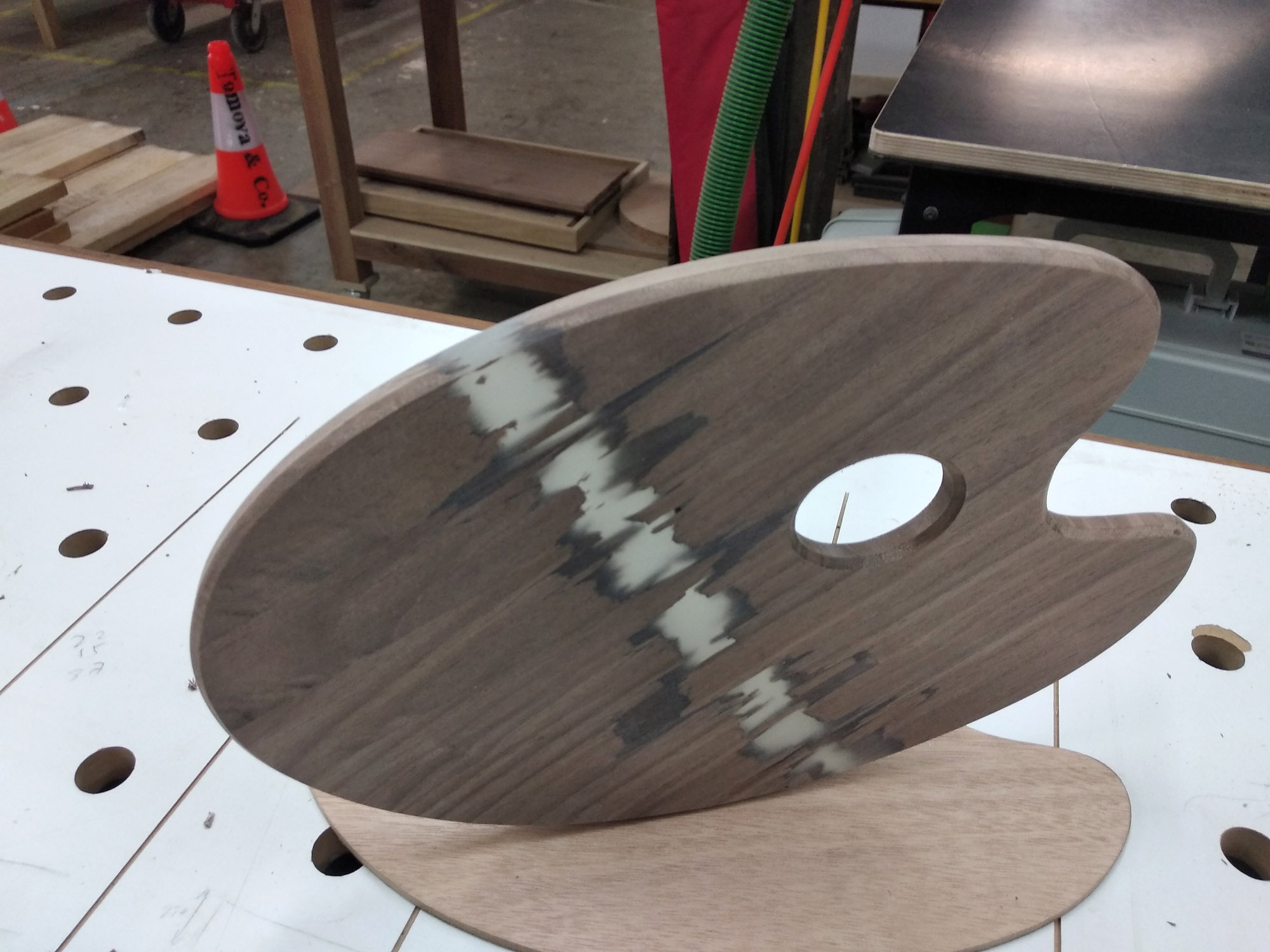 Entry for St Luke Artist Colourmen and Tacit Galleries' group show, Exquisite Palette.

347 works were entered by all types of artists with each entrant issued a standard artists' palette to respond to.

American walnut and epoxy resin